If you have school-aged kids, you will need to get them entertained for the summer. Finding interesting things for them to do will get them off the technology and outside. Some of the activities listed below are great for all ages, and are a good family bonding time! Some of the activities have some sneaky educational benefits too!
Plant a Garden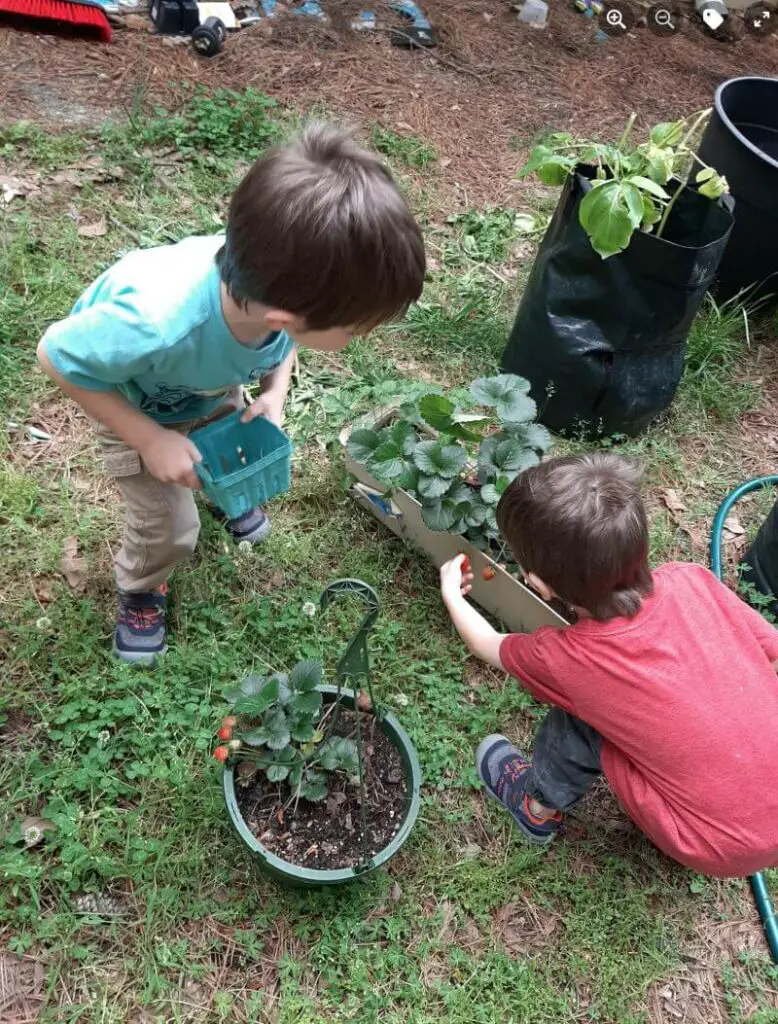 My kids have grown to LOVE gardening. Berries are always a favorite of kids, and for some reason green beans! Involve the kids in the creation of the garden, the watering and weeding, and especially harvest time! Not only is it a way to get outdoors,but you can also teach them about science and agriculture! You can order some seeds and start from scratch, or do a weekend outing to pick out seedlings!
Dunk Tank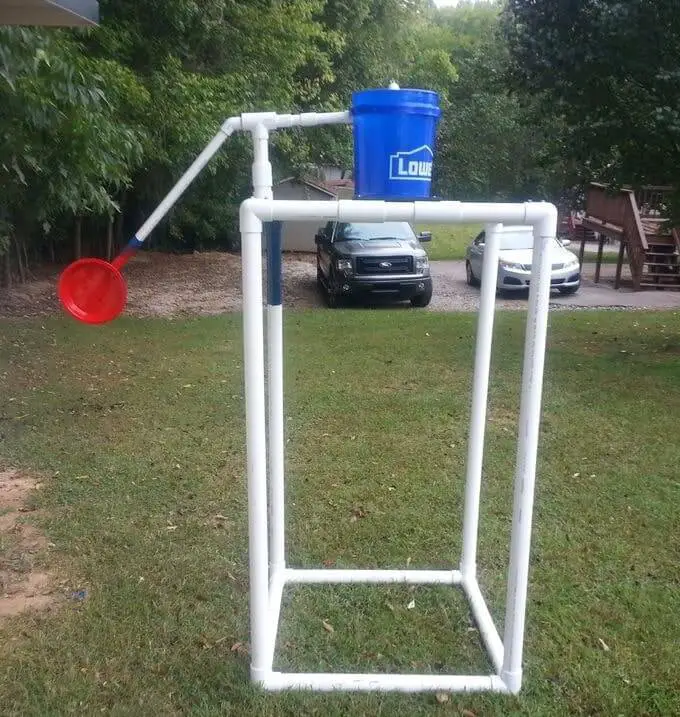 You can make your own dunk tank with some PVC from your local hardware store, a bucket, and whatever you want for a target! The bucket can be filled with whatever temperature water you want, mud, jello, or whatever you can think up! This is a lot of fun for practicing coordination, and cooling off on hot days!
Slip and Slide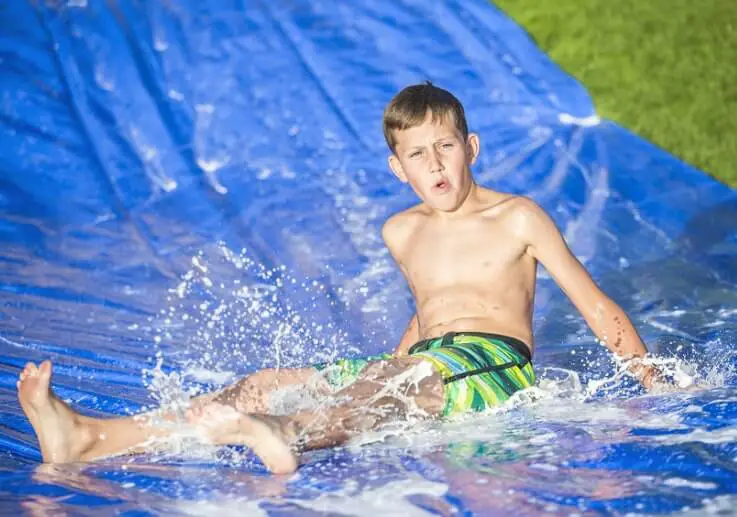 If you have a hill, or even some flat land, get a tarp and make a slip and slide! Yes, you can buy slip and slides, but making one is even more fun! The tarp can always be reused in winter to make a greenhouse for your garden! Tip: If it isn't slippery enough, add some Dawn dish detergent!
Squirt Gun Fights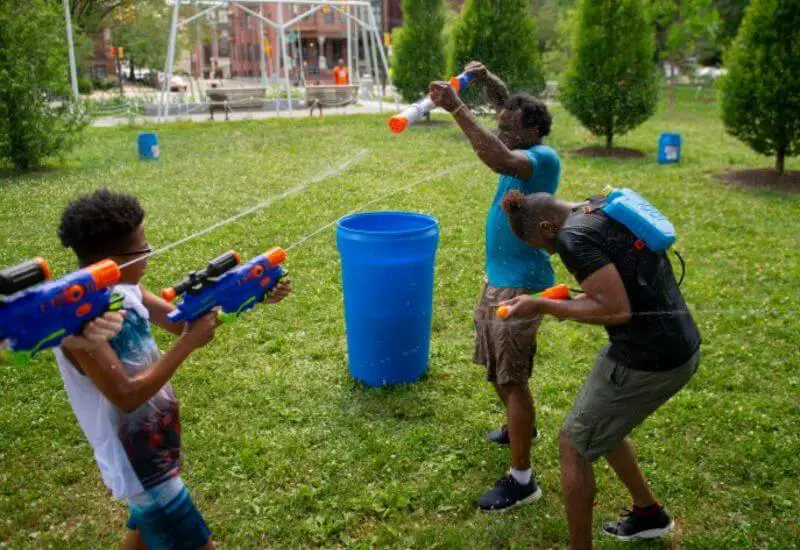 You can do a lot with squirt gun fights. You can have a traditional squirt gun fight where you have teams or every-kid-for-themself type of gameplay. You can also get creative and make targets with washable markers that disappear when they get shot (this only works with washable markers).
Pool Fishing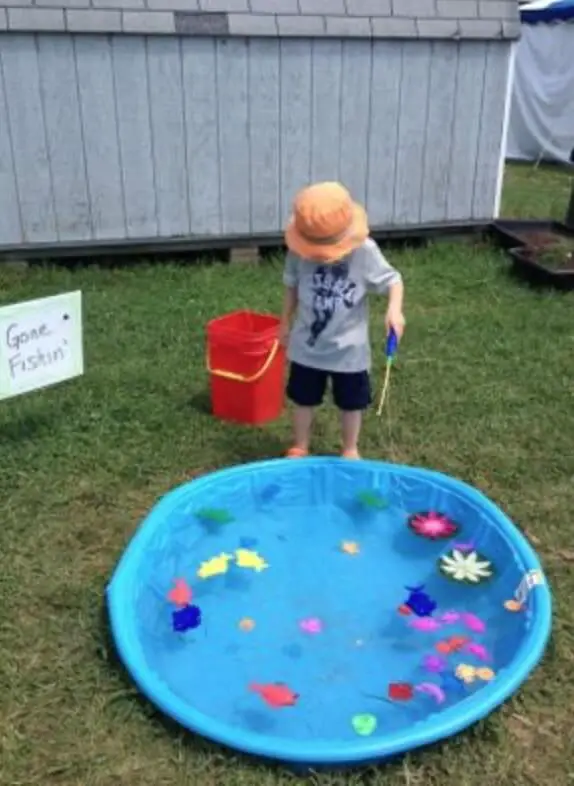 There are several options for backyard fishing. There are kiddie pools of all sorts of shapes and sizes. You can use paper and tape, magnets, nets or anything else! If you have a plastic pool (NOT an inflatable one) you can toss some real fish in and do some real fishing! You can always go toss them in a pond somewhere when you are done!
Water Balloon Fight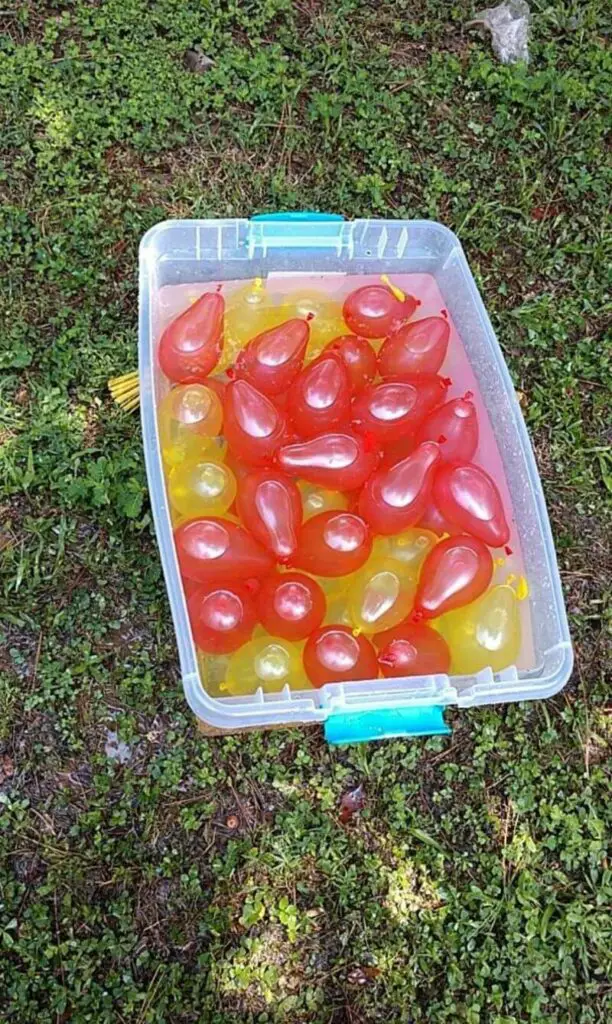 What is more fun than a classic water balloon fight? It can be a free for all, or you can have teams! Kids versus parents is always a hit on a hot summer weekend! I have found that giant containers work great, and the balloons are less likely to pop if accidentally dropped when the container has water in it! You can have a container per team, or a giant one in the middle for a free for all. You could even assign each kid a specific color!
Pool Noodle Obstacle Course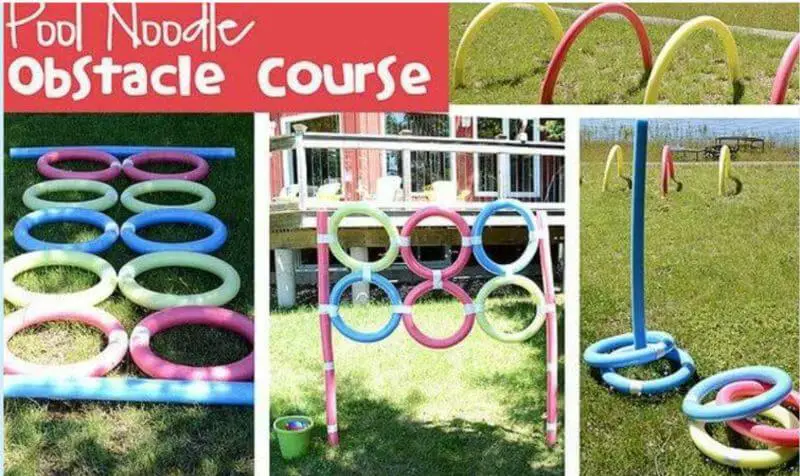 With a few pool noodles you can find at any dollar store, Walmart or even Amazon, and the help of a few garden stakes, you can make tunnels to crawl through, agility football feet, a ball toss and even a ring toss! To make the rings, all you need is some good old fashioned duct tape!
Start A Bug Collection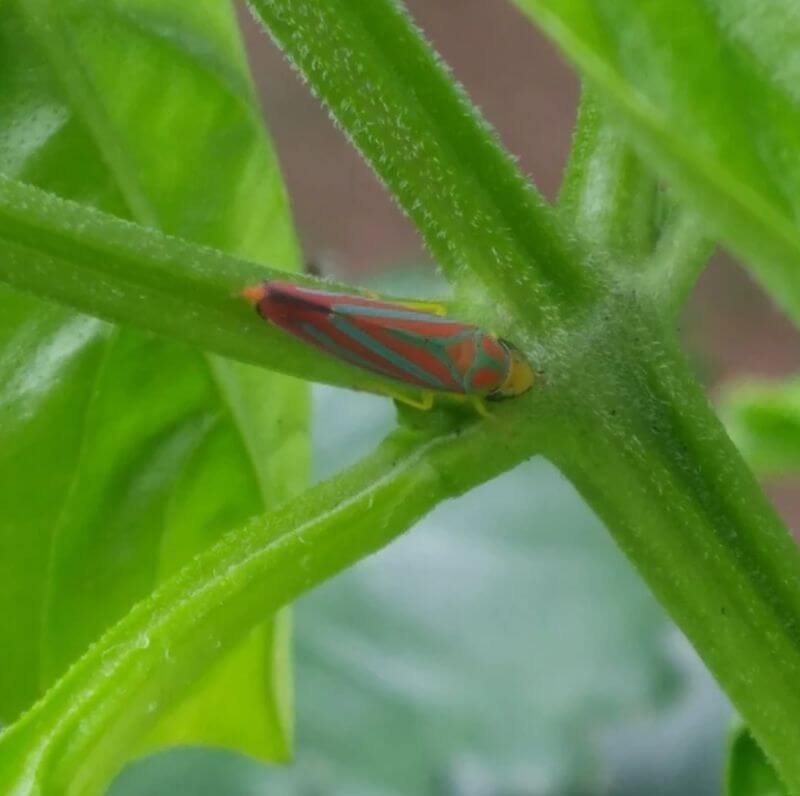 Kids seem to be either fascinated with or terrified of bugs. If your kids are fascinated, they can collect interesting bugs either with a container or a photo. If a dead bug is found, it can be glued into a scrapbook. As an added educational benefit, the child can research the type of bug they found! We found the candy-striped leafhopper shown above one year in our garden!
Play Tag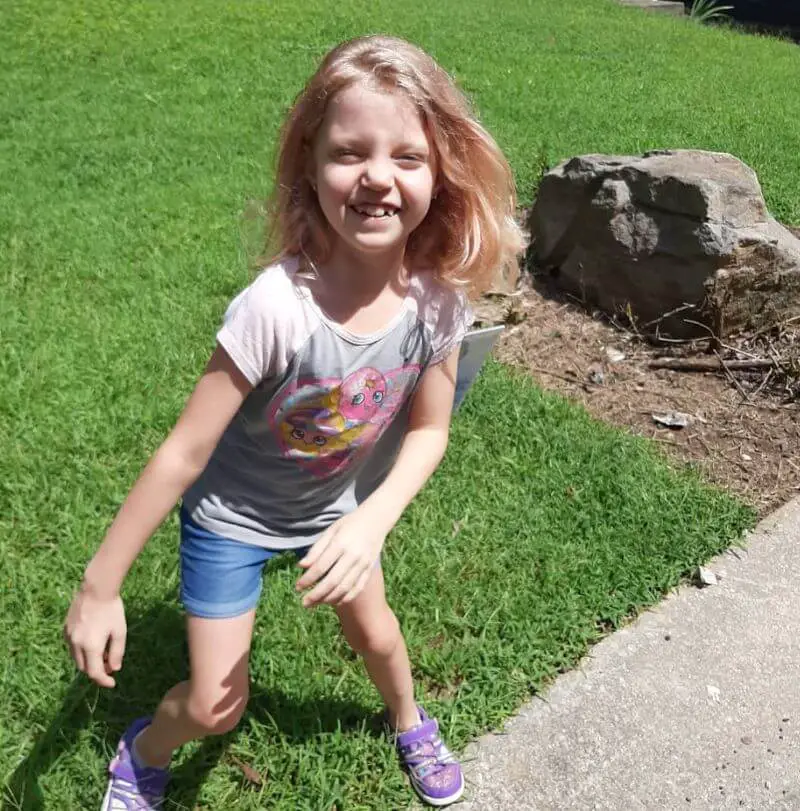 Tag is a great way for kids to burn off excess energy and have fun. You can even change it up and play with water balloons! A similar game that can be played would be flag football, where you have to get the colored streamers from other players.
Get (Or Make) a Swingset or Slide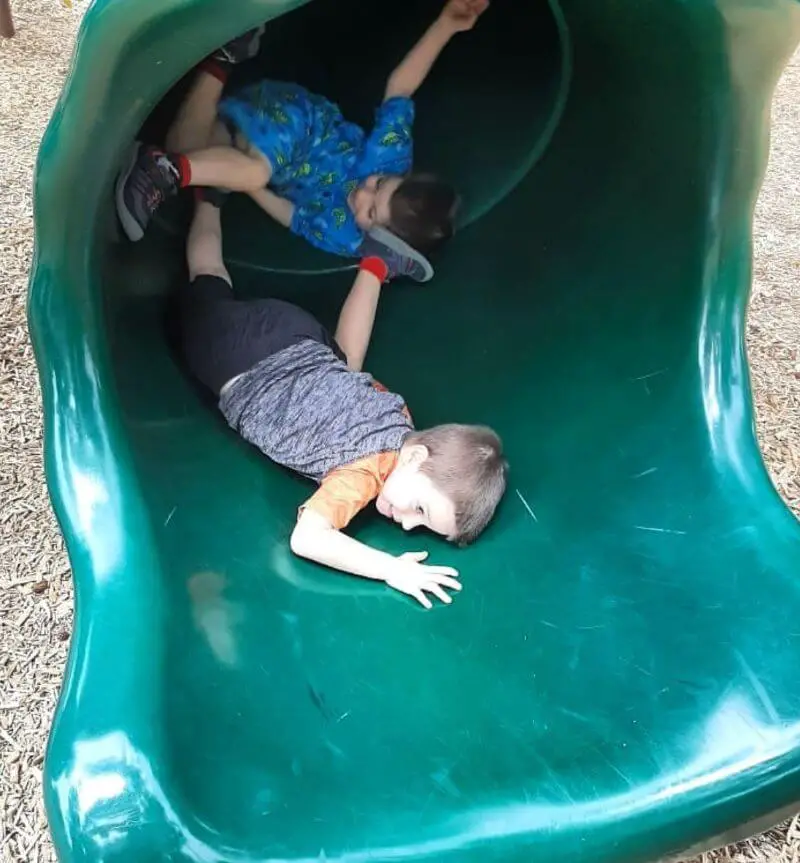 Swing sets and slides are a great investment. They come in many sizes, styles and colors. Kids make up games to play using the equipment, and can literally have hours of fun! Kids of all ages enjoy going down (and walking up) slides, it is a simple childhood pleasure. You can even find ways to make a homemade slide if you are creative!
Build a Garden Bench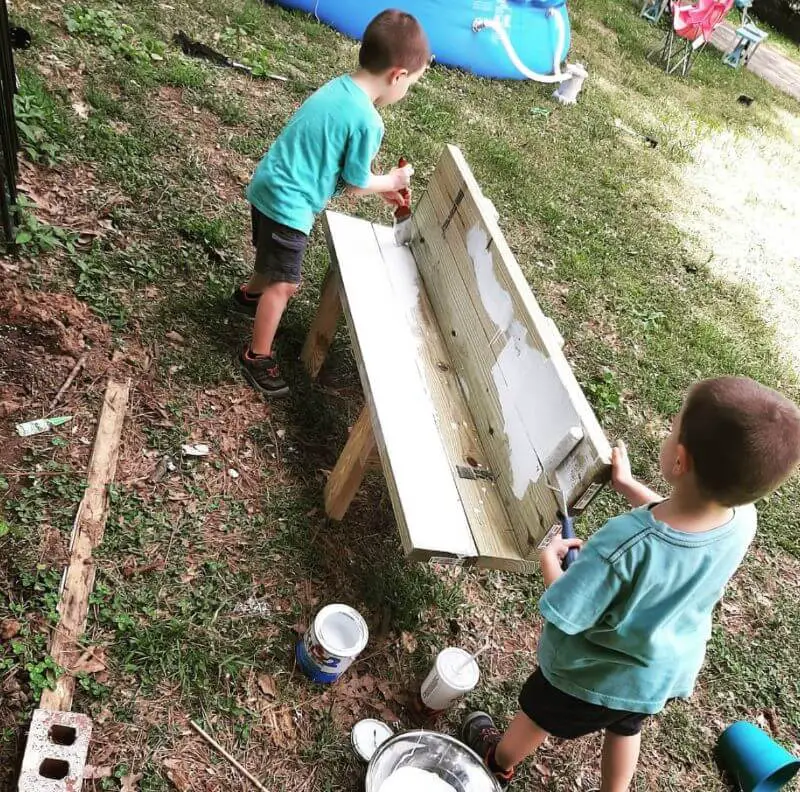 Building a bench or other piece of outdoor furniture is a great way for the family to spend time together. This is obviously an activity that requires adult supervision, but it is also a great way to teach kids problem solving, woodworking skills, and even painting skills! This activity will also give you a nice place to relax!
Teach Your Kids Useful Life Skills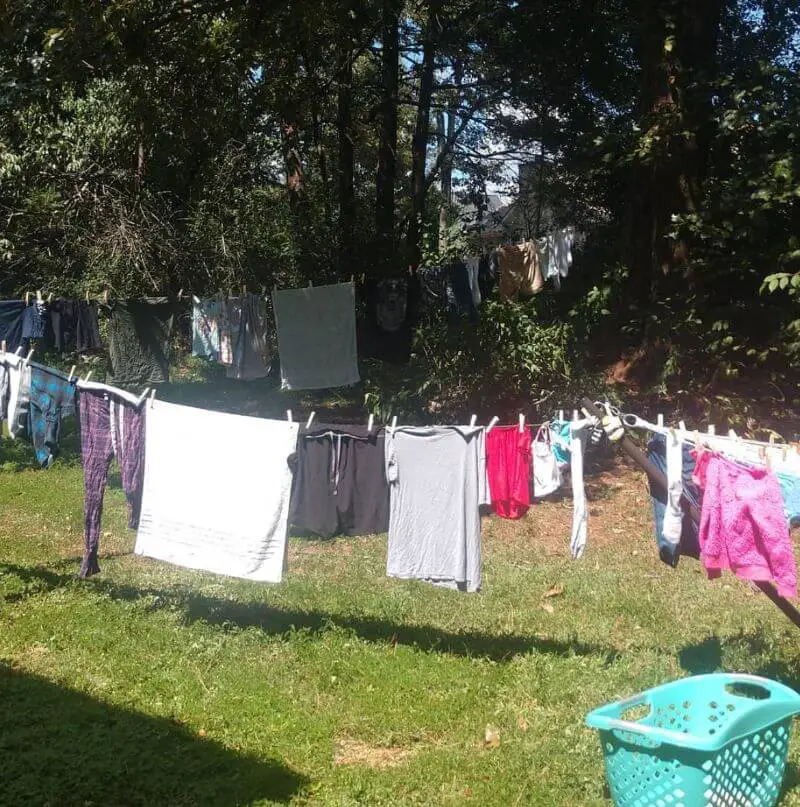 Kids are becoming more and more dependent on technology. Whether your dryer breaks or you just want to show your kids how things were when you were growing up, hanging laundry outside to dry can actually be a useful skill for your kids to have! If you let the kids decide where the string goes, they will tend to be more excited about this. They will also get a kick out of the clothespins! Any leftover clothespins can be turned into a craft with pipe cleaners and tissue paper to make a butterfly!
Bonfire!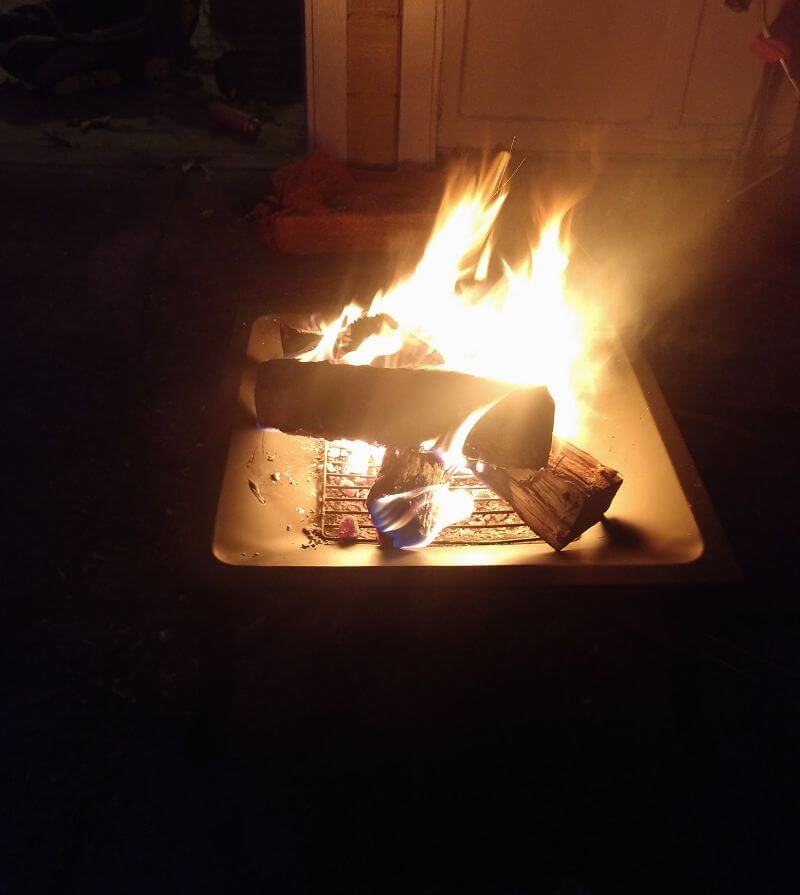 The classic summer bonfire had to get put on this list. Whether you have your fire in a firepit on the ground or have a portable metal one, this is a great way for the family to get together in the summer. You can roast hotdogs and marshmallows, and even make s'mores! If your kids are old enough, you can always take turns telling scary ghost stories!
Backyard Camping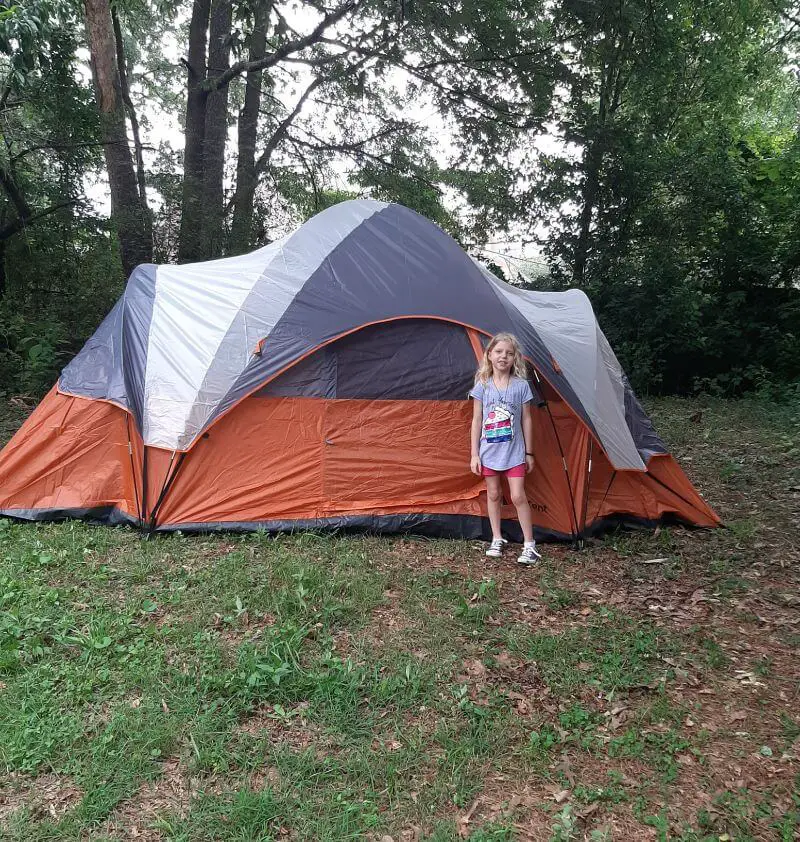 Yes, backyard camping. The first time we did this, my kids had never been camping. I thought they wouldn't last more than a few hours, so I put the site up quickly. They slept like logs, snores and all. I was on top of a pinecone. Since then, we have rented a few campsites, but we still love our spur of the moment backyard camping trips. If you have an outdoor grill, it is even better!
Blow Some Bubbles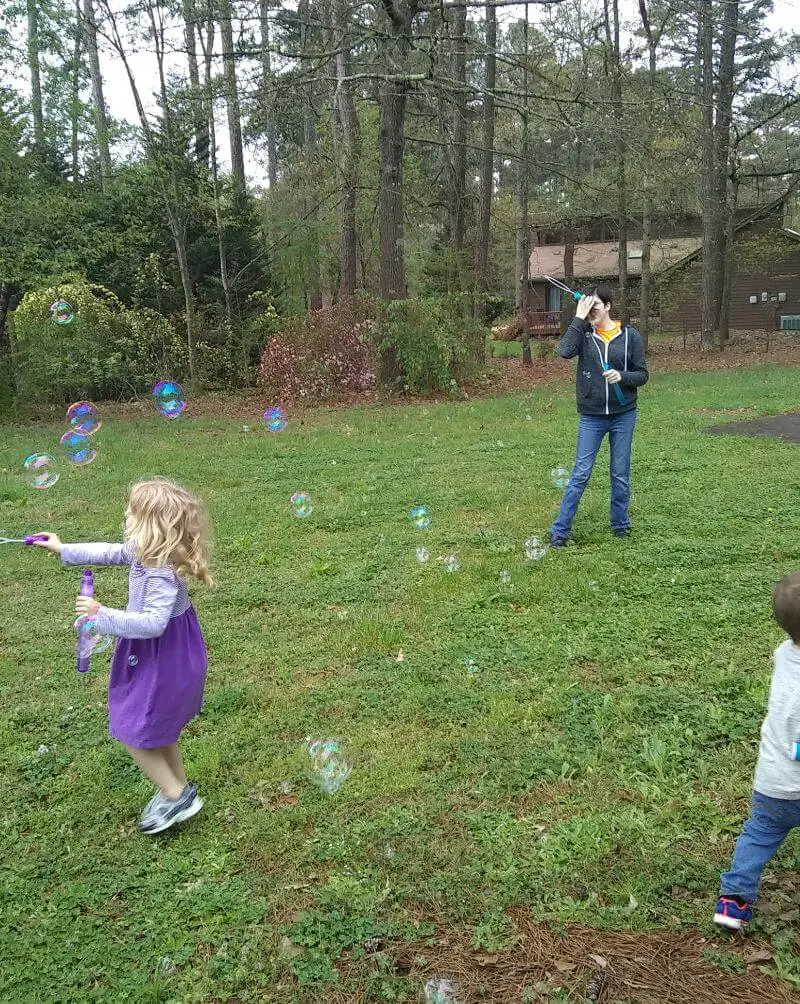 This is more of an activity for the younger kids, but you can challenge older kids as well. For older kids, you can ask them to figure out how to make their own bubble solution, their own bubble wand or other strategic object, and have a contest to see who can create the biggest bubble ever!
Do Some Landscaping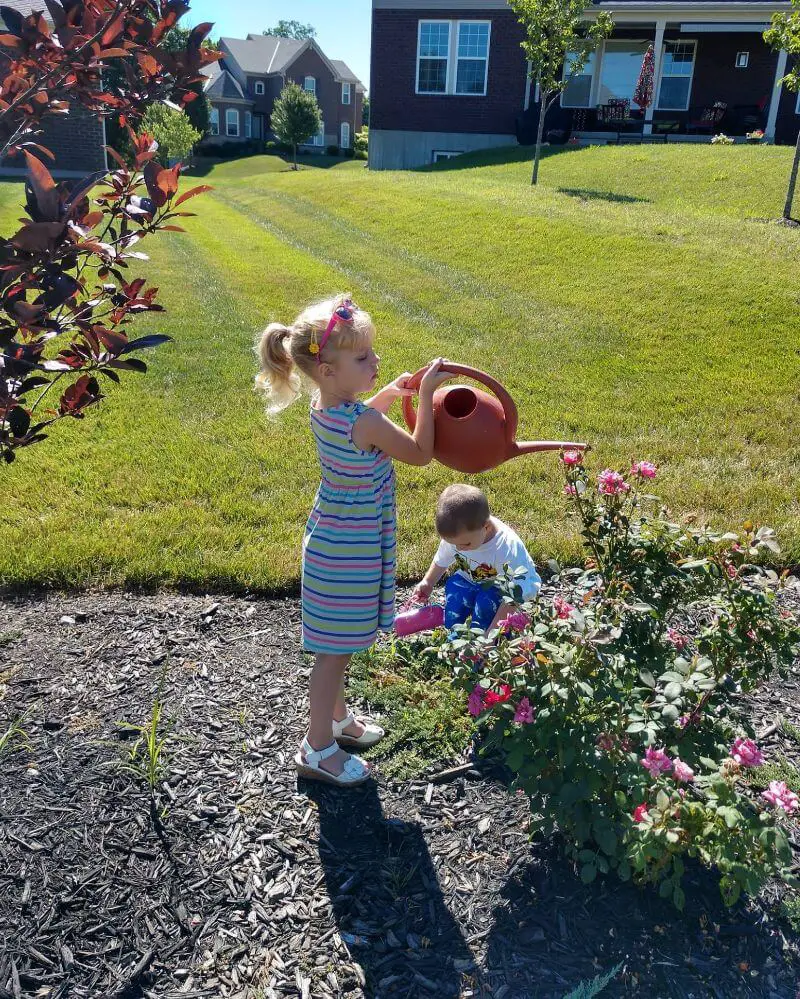 This will likely require a trip to your local nursery first, unless you want to grow from scratch. Let the kids help draw their thoughts, and try to incorporate ideas from every child. Let each child plant something that is their favorite color! As an added bonus to you, your yard will become more beautiful!
Play Twister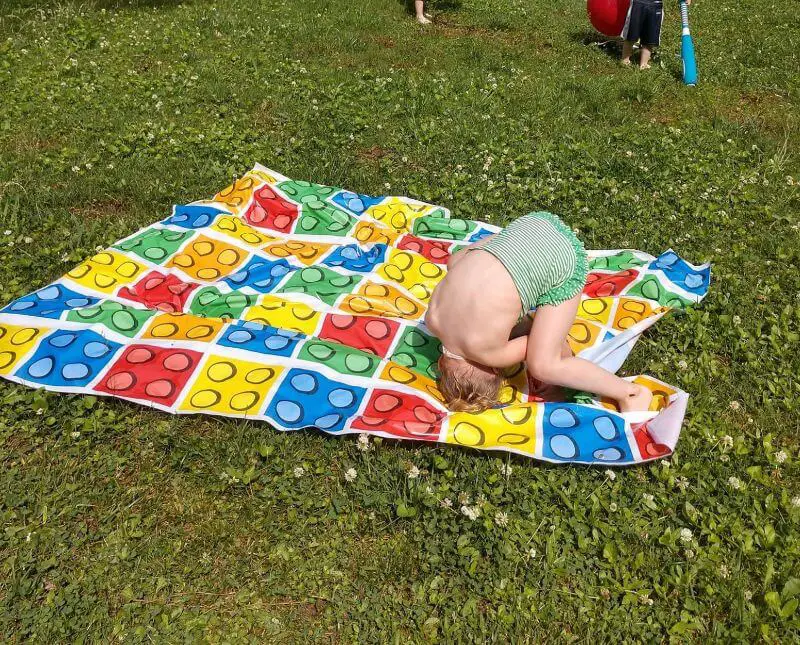 There are a lot of options for Outdoor Twister. You can get the original game, or get creative. In the photo above, a lego brick plastic tablecloth is being used! You can also get some crayons or paint, paint some paper plates, and set those out for some twister fun!
Have A Picnic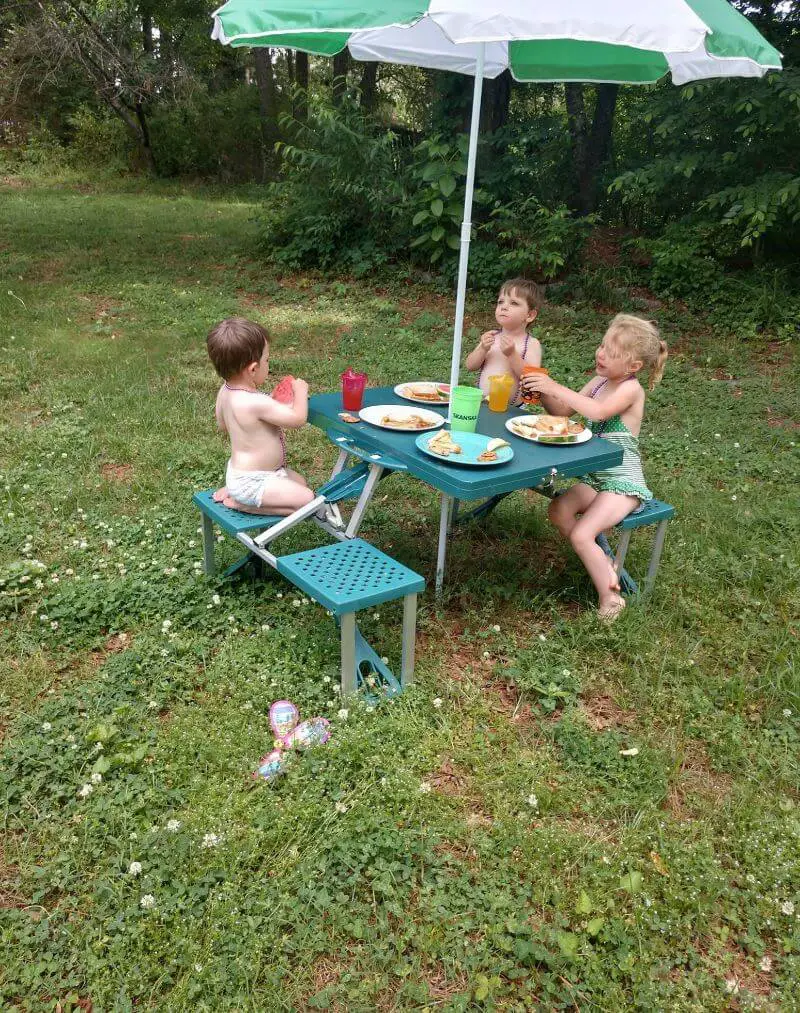 Picnics are a classic summer activity. They have been around for hundreds of years. If you want to teach your kids a history lesson while munching on lunch, you can read more about the history of the picnic here. You can go the classic route with a blanket laid on the ground, or go more modern with a picnic table. You can have an umbrella to provide shade to cool off. Add some fun by having the kids help you make homemade lemonade to quench your family's thirst!
Sprinkler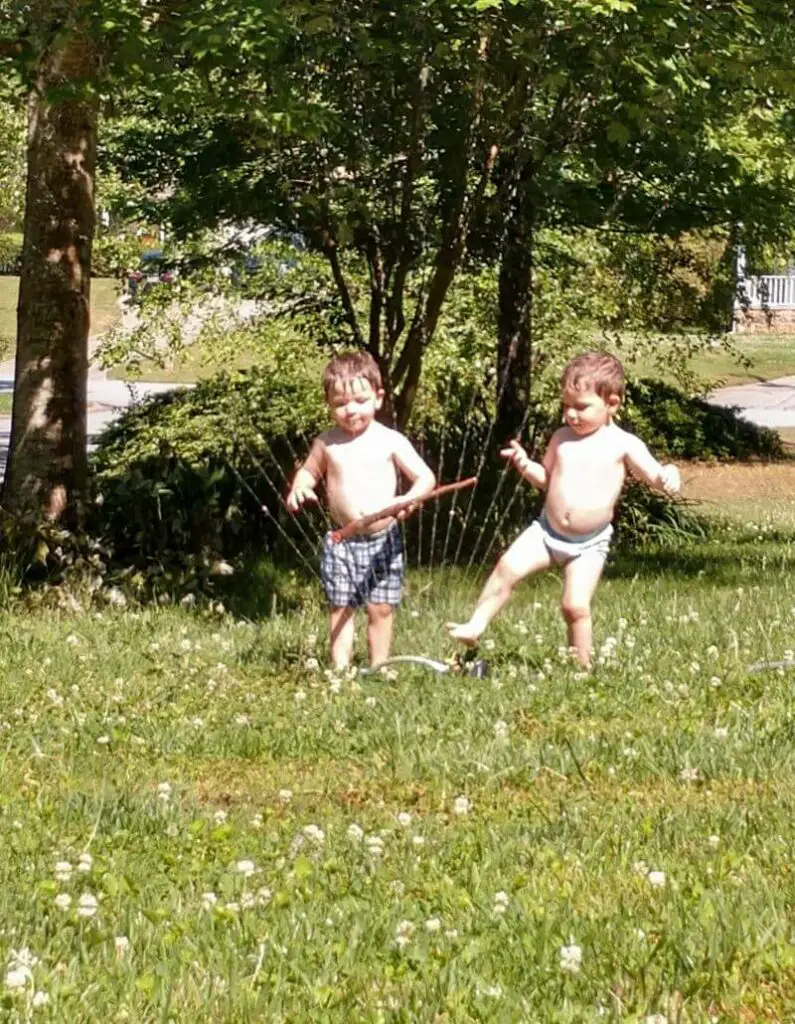 The sprinkler is one summer activity that most households already have to water their lawn, garden or other outdoor plants. In addition to getting a healthy lawn, your kids can also cool off and have some fun.
Hunt For A 4-Leaf Clover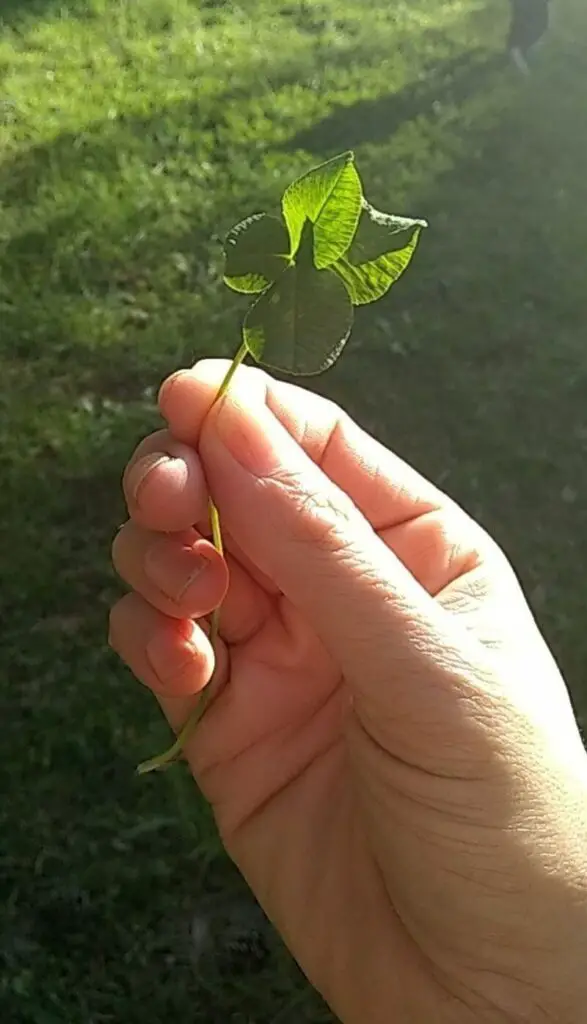 Finding a 4-Leaf Clover is a rare and fun task! You can even do an outdoor scavenger hunt and make this one of the items! This works best in yards that do have a lot of clovers. You can even work together as a team and act like a search party trying to find one! Even if you don't succeed in finding one, who knows what other outdoor treasures you will find!
Play With Chalk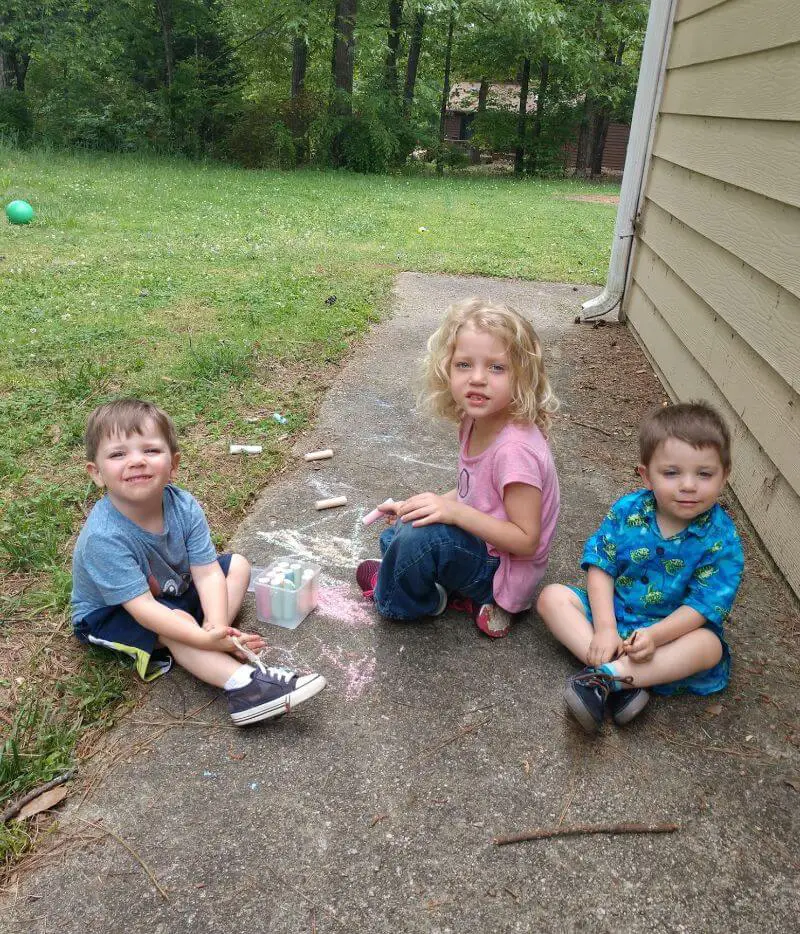 Chalk is a cheap and easy outdoor activity in the summer. You can even crush up chalk in ice cube trays, add water, and make ice chalk! You can use chalk to make a 4 square game or hopscotch! You will need to have a backyard walkway or patio ideally, but if this isn't an option you can always get a large piece of cardboard for the kids to color on!
Play Baseball or T-Ball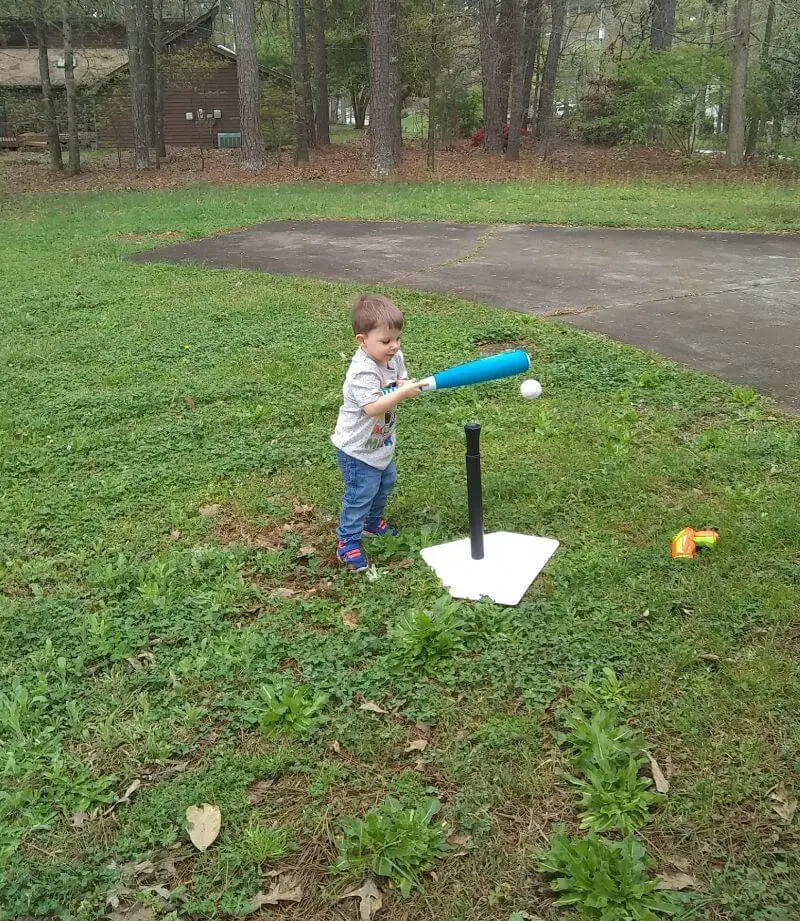 Baseball for your bigger kids, or t-ball for the younger kids. Either way, it is a great way for kids to learn patience, perseverance and gain some eye-hand coordination! Expand the fun into playing a game of catch with dad (or mom!). Neighborhood kids or friends can even be invited over for a full fledged baseball game if you have a big enough backyard!
Create a Fairy Garden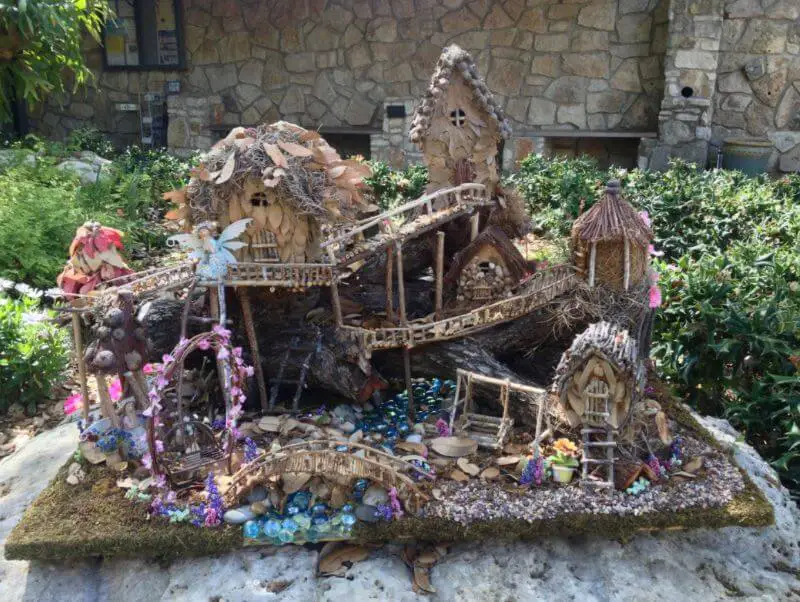 Fairy Gardens are becoming popular. You can find supplies just about anywhere, Amazon, Walmart or any Dollar Store. This is actually on my family's to-do list for this Summer! You can make your fairy garden on a board, in a potted plant, or in a corner of the yard. Get some tiny little figurines, and let the kids' imagination take over!
Final Comments
These are just a few ideas of how to have fun in your backyard this summer. The power of imagination can find you some more!