When kids play outside, they are exposed to fresh air and get exercise. They can also learn important things about science, nature, team building, and get social interaction. Whether you are looking for an outdoor gift idea for a birthday party, holiday gift, or just an everyday occasion there are tons of options out there in a lot of different price ranges. I broke the following outdoor gifts down into different price categories so you can find what you need and stay in budget!
Affordable Gifts Under $50
Balls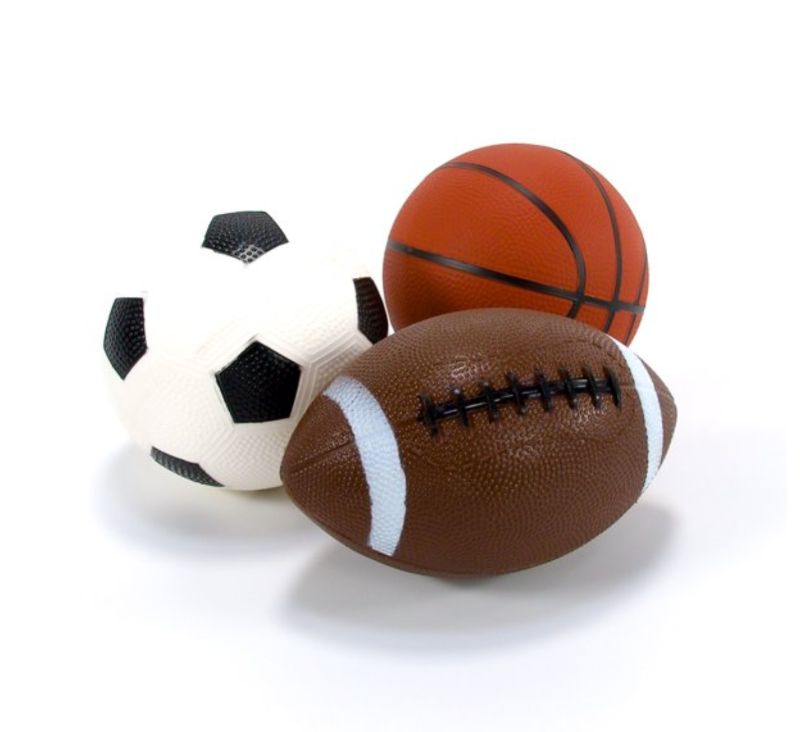 Balls are great for all ages. They come in every possible size and color imaginable and serve multiple purposes. There are specific balls for sports such as football, soccer, baseball, and football. There are general playground balls that are super bouncy, there are water balls, mini bouncy balls, and even giant balls.
Splash Pad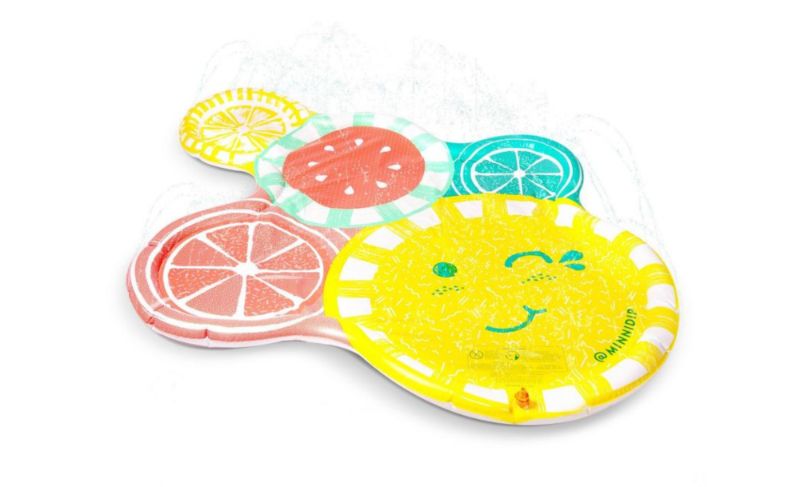 If you are unfamiliar with the term splash pad…it is basically like a sprinkler. Water fills up the outside ring of a colorful area and shoots straight up like a sprinkler. It is a great way for kids of all ages to cool off. They come in all sorts of sizes, shapes, and styles so you can find the perfect one!
Slip and Slide
No products found.
The traditional slip and slide is still a popular summer fun outdoor gift. Although you can make a DIY slip and slide, the bright colors and designs of store-bought can't be beaten! They come in many different varieties now, even ones that are double or triple, so you can have races!
Chalk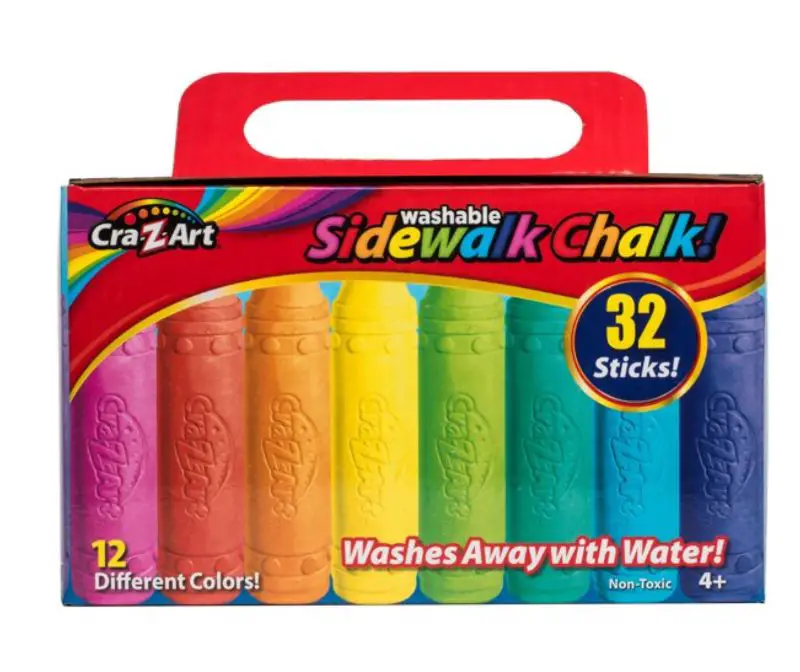 Chalk is one of the cheapest outdoor gift ideas, yet it is always a much loved and well-received gift. Kids can use chalk to draw games like four-square, tic-tac-toe, and hopscotch. They can also use a driveway or sidewalk like a colossal coloring sheet and make whatever comes to their imagination!
Bubbles
No products found.
Bubbles seem to be one of those things that people of all ages can enjoy. I find it relaxing to blow bubbles (It's not bad for building lung capacity either!) Kids of all ages love blowing bubbles, making a cheap gift. You can often find mini containers of bubbles, which make an excellent outdoor party favor gift when hosting a birthday party!
Jump Rope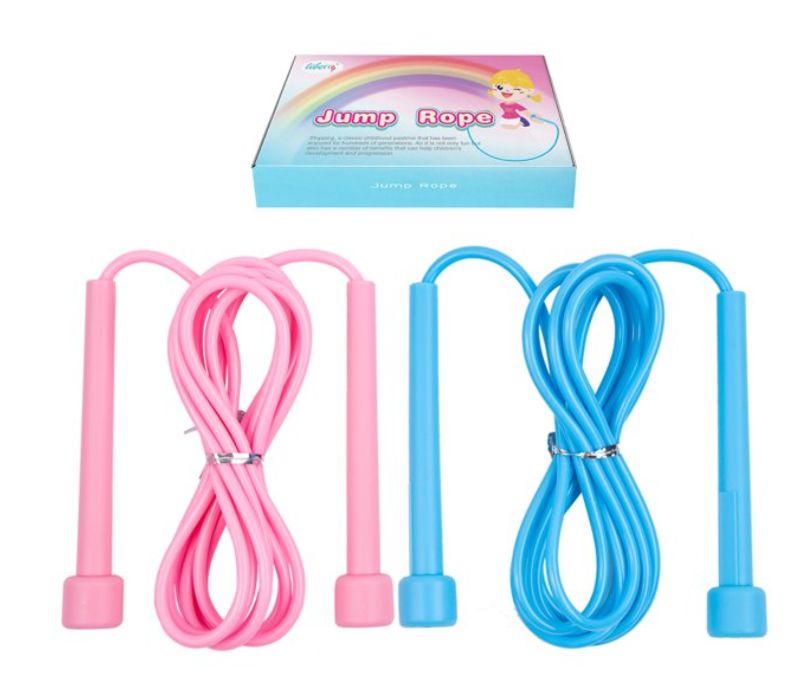 Hula Hoops
No products found.
Hula Hoops are making a big comeback, especially with the new weighted versions for adults. This is a great way for families to exercise together! Hula hoops can also be used to make obstacle courses for your kids. They can also be used to train many types of animals. Here is a chicken jumping through a hula hoop for your amusement! https://youtu.be/ZB6tY_4EMNM
Rollerblades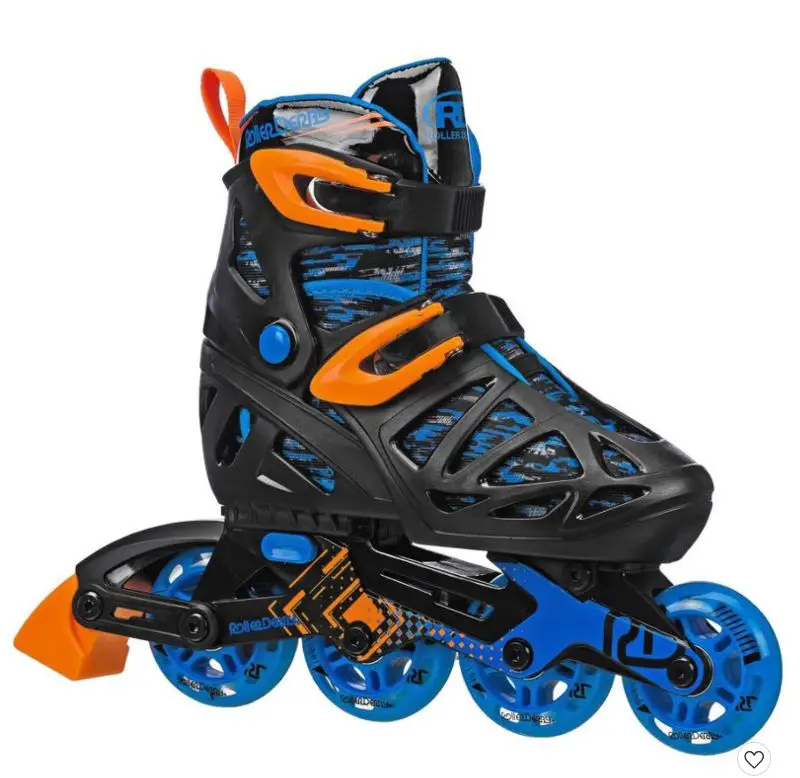 Rollerblades bring back memories of middle school for me. They are a great way for the family to spend time in the evening if everyone has a pair. They are good for cardio and building lower body strength. If giving these as a gift, it is always a smart move to gift a helmet and protective knee and elbow pads as well!
Pop, Pass, Catch
No products found.
Pop, pass, catch is a fun little game that kids of all ages can enjoy. You hold a little plastic cone that has a button. When you push the button, the ball pops out. You are supposed to try to catch the ball with your cone and pass it to other players!
Throw and Stick Game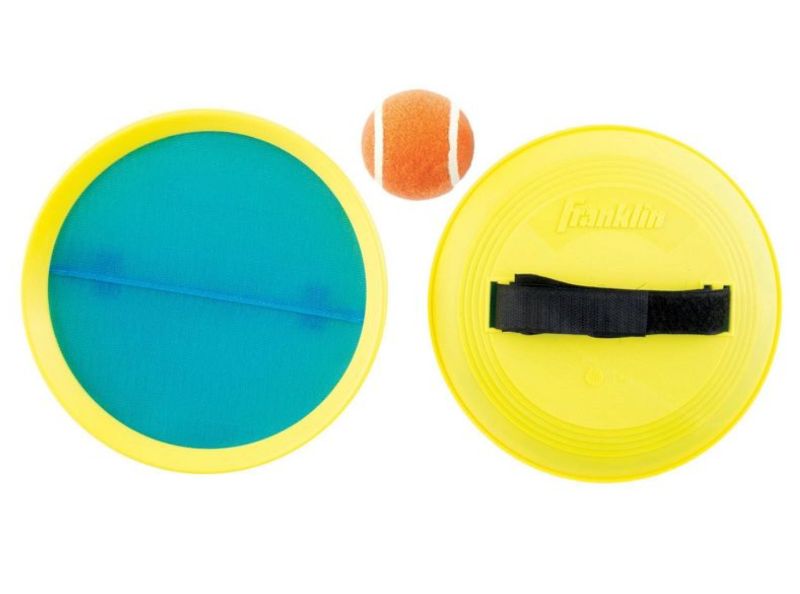 This is a great outdoor gift option for the kid who is constantly losing balls in the woods. The soft velcro ball sticks on the velcro pad attached to a frisbee-like disk. There is a velcro strap in the back to hold it onto your hand. Toss the ball, and it will stick to the disk!
Stomp Rocket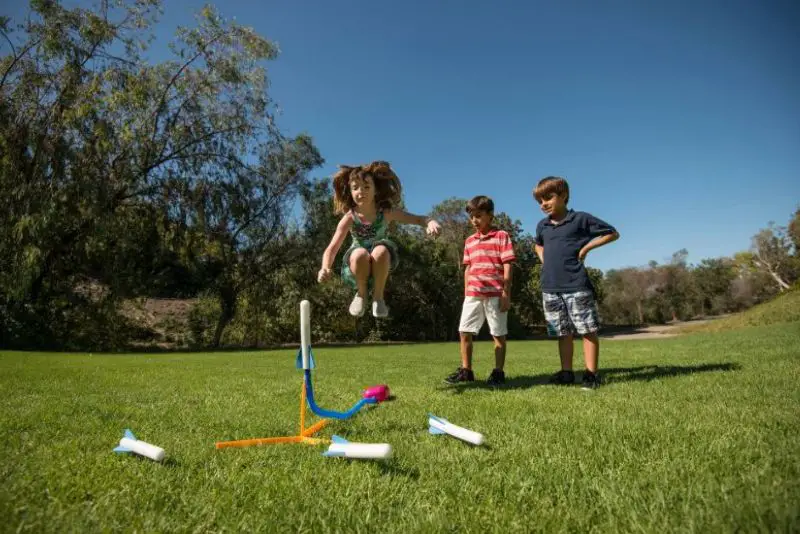 What kid doesn't like a rocket? This outdoor gift requires a stomp or jump onto a foot pedal. The foot pedal shoots air through a tube and launches a rocket up into the air. It can fly up to 100 feet in the air depending on the model! They even have glow-in-the-dark versions for nighttime flights!
Gifts $50-$100
Capture the Flag
No products found.
Capture the flag has been around for decades. This modern version is excellent for stealthy night games with illuminated bracelets, flags, jail markers, and territory markers! It comes with instructions as well!
Telescope
No products found.
A telescope is a great outdoor gift for any age. It is perfect for the budding astrologer or astronaut. They have versions for any age group. Many versions allow different levels of magnification. Some even come with a phone app or attachment!
Basketball Goal Set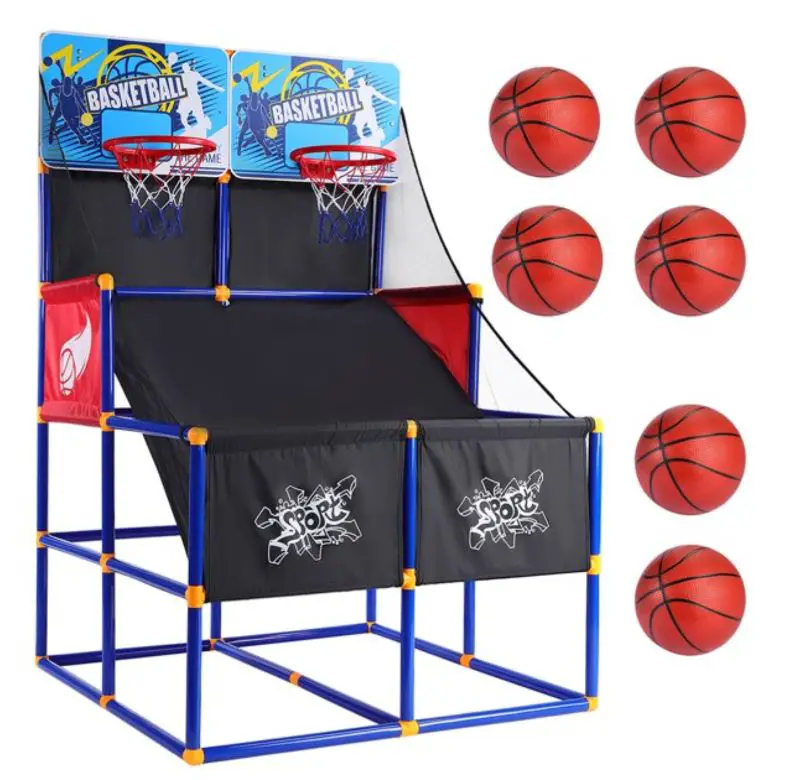 Basketball has been around since 1891! This fun backyard set allows two people (adults or kids!) to play this arcade-style basketball shooting. It comes with multiple balls, so you can make basket after basket!
Above Ground Pool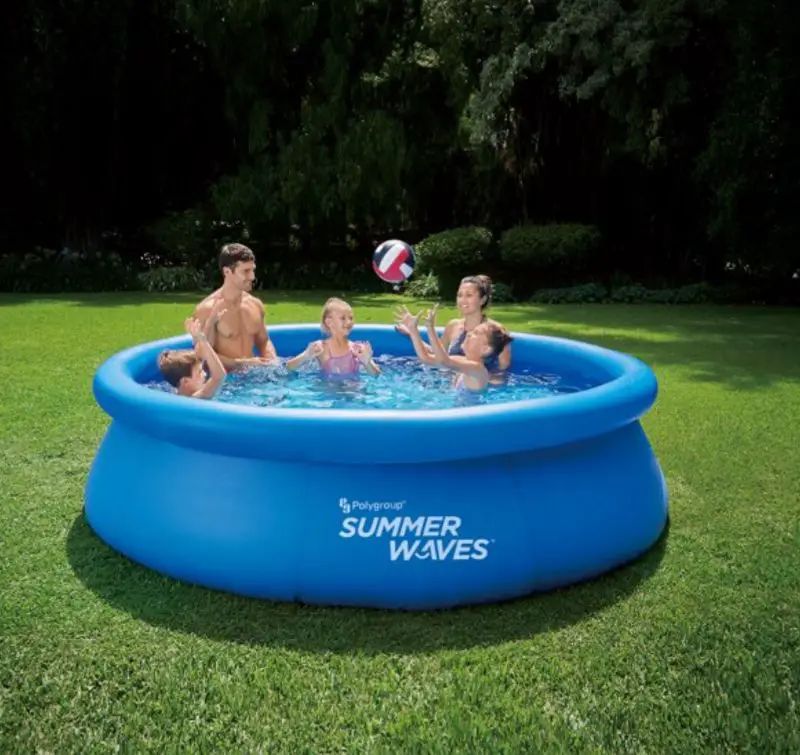 Pools come in so many different varieties. There are expensive inground pools and cheap baby pools. There are also ones that are large enough to have rafts in. Pools are a great way for kids to cool off on hot summer days or even for mom and dad to have a lazy weekend float!
Wagon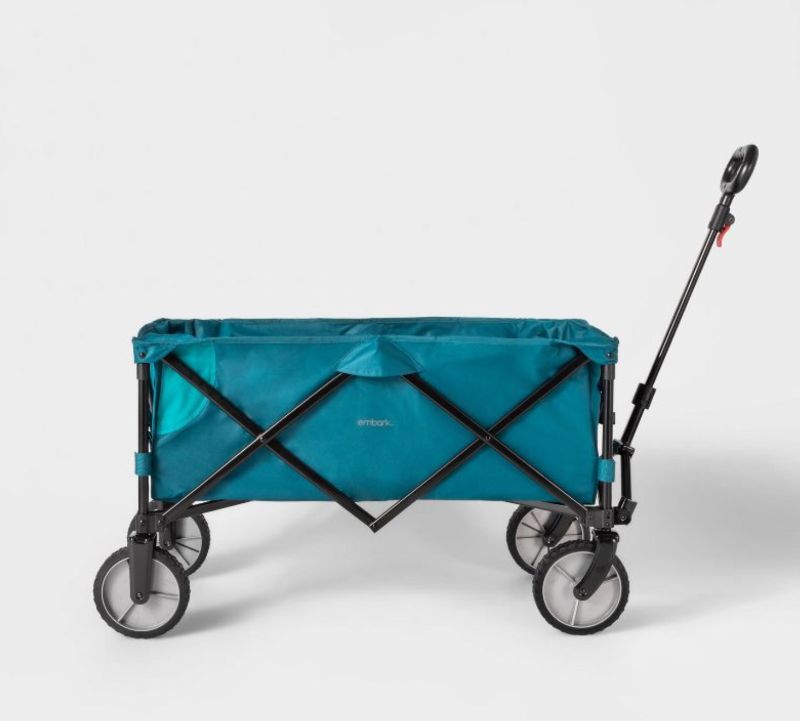 You may not think of a wagon as a great outdoor gift, but you would be surprised. Kids love to sit in a wagon and go for a ride. They will also put siblings, pets, or stuffed animals inside and pull them around. They may load it up to go next door for a sleepover. The possibilities are endless with a wagon!
"Big Ticket" Items over $100
Swing Set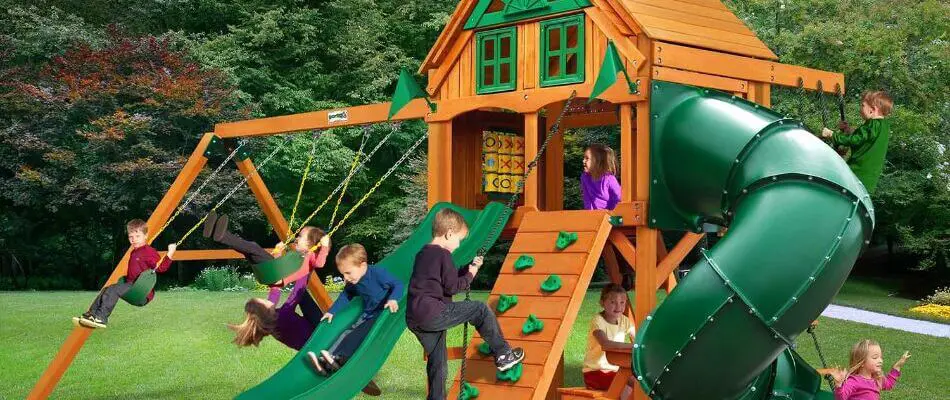 Swing sets are so versatile! They can be customized to a child's interest and changed as they grow. Baby seats are easily replaced by regular swings. Extensions can be built on to add a bigger slide, a climbing rope, or a rock-climbing wall. Swing sets provide endless opportunities for fun! Check out our list of the best playsets for some great options.
Trampoline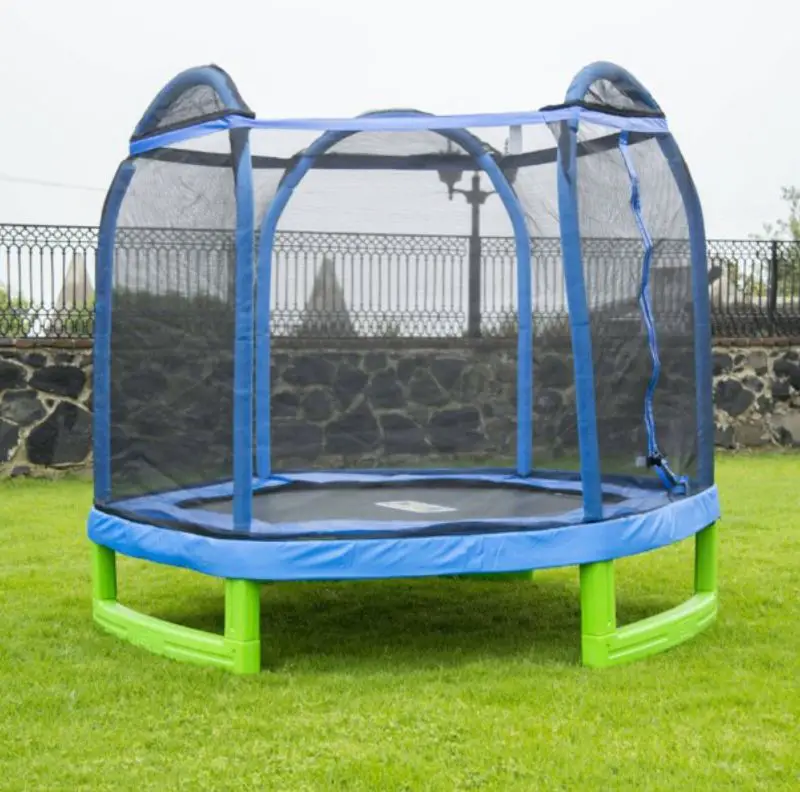 Trampolines are a popular outdoor gift. Kids will make up games to play on the trampoline or even bounce for hours! Trampolines come in all sizes and can be round or even a rectangle. Larger ones will have a net to prevent kids from flying off. Some will even have a ladder to make it easier to get inside! Read our trampoline buying guide for tips on what to look for.
Obstacle Course Set
No products found.
You can get creative and make your own obstacle course in the backyard, or you can buy a kit and give it as an outdoor gift. Kids will have fun playing ninja warrior, the floor is lava, or any other game they come up with. They will build muscles and enhance their cardio and coordination.
Hoverboard
No products found.
Hoverboards are an exciting thing. You step on it, hopefully, don't lose your balance, and when it registers someone is on it, it will start moving. Leaning forward, backward, or to the side will steer the hoverboard. This is definitely an outside gift that needs a helmet and a lot of balance!
Bouncy House
No products found.
Bouncy houses are most often seen at birthday parties, community events, and church functions. They are available to have at home as well! This is a great outdoor gift for the kid who always has friends coming over! Check the specs for the recommended age, weight limit, and how the bouncy house needs to be inflated before buying one. We cover all those tips and more in our bounce house buying guide.
Powerwheels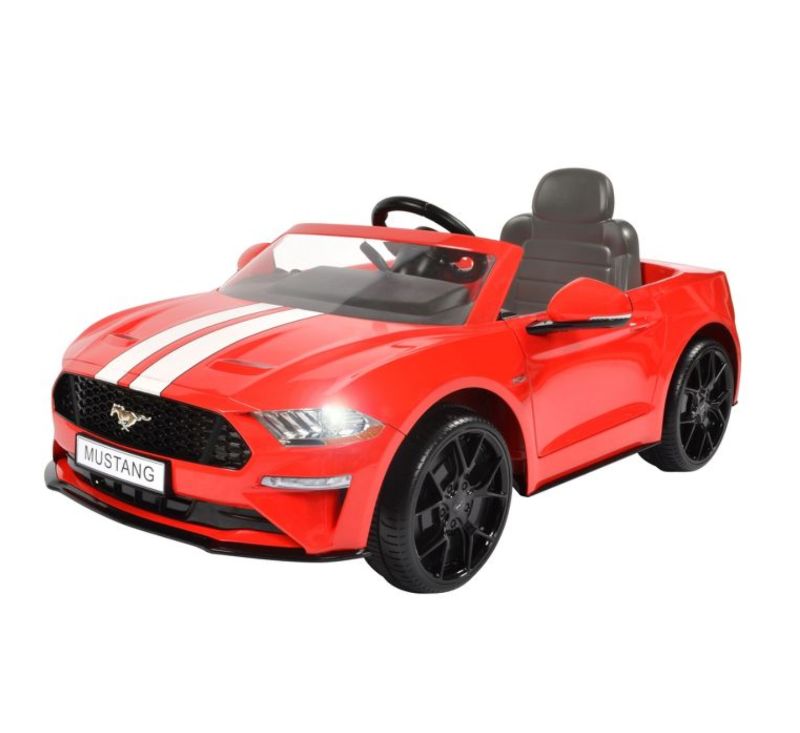 Powerwheels have been around for a few decades. They are a mini-car for younger kids. They have a battery that needs to be charged but will actually drive and handle like a regular car with brakes, a gas pedal, and a steering wheel. They have a lot of different models available, so you can find one to match the child's personality or interest! Check out our electric ride-on-car buying guide for more tips.
Final Comments
There are a lot of outdoor gift ideas for kids out there. This was only a small sampling. Hopefully, you have gotten some ideas on what you can search for, or see something you want to find a similar gift! A tip for outdoor toys – if there is a warranty, get it! Kids will love these outdoor toys till they can't be used anymore!
Want more ideas for your backyard? Check out the guides below.